Africa Energy Forum is a global investment meeting for Africa's power, energy, infrastructure and industrial sectors. Investment and Impact theme arrives in Amsterdam, the Netherlands:            Event dates: 20-22 October 2020
ITU Telecom World 2020 takes place from 6 to 9 September in Hanoi,                                        Viet Nam, bringing together governments, corporates and tech SMEs to exhibit and innovative. 

_______________________________________________________________________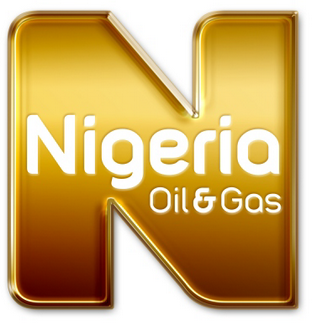 Nigeria Oil & Gas Conference & Exhibition (NOG)
29 June 2020 – July 2 2020
ICC, Abuja, Nigeria

---

10 – 12 November 2020
Cape Town International Convention Centre
Capetown South Africa
AfricaCom is the biggest, best and most influential tech and telecoms event on the continent, and the only place to meet innovators driving Africa's digital transformation..
---
World Economic Forum 2020
21 – 24 January 2020
Davas Klosters, Switzerland
The World Economic Forum (WEF) is a Swiss non-profit foundation, based in Cologny, Geneva, whose mission is cited as "committed to improving the state of the world by engaging business, political, academic, and other leaders of society to shape global, regional, and industry agendas". The Forum is best known for its annual winter meeting in Davos, which brings together some 2,500 top business leaders, international political leaders, selected intellectuals, and journalists to discuss the most pressing issues facing the world.
---
Intra African trade Fair
September 1 – 7 2020
Kigali, Rwanda, East Africa
IATF facilitates meetings and networking opportunities with major African trade actors (B2B, B2C, and B2G) and political stakeholders – all ready to make a deal. Accelerate your reach into African markets.
---
6-8 October 202
Radisson Blu, Nairobi Kenya
AHIF is a top-level gathering of investors, developers and business leaders, connecting the industry's key players from both local and international markets
---
North Africa Oil & Gas 2019
March 10-13, 2019
Oran, Algeria

The North Africa Oil & Gas Summit is a great success providing hundreds of attendees, from more than 100 companies, the chance to expand their network and discuss the current challenges and opportunities in both the downstream and upstream industries across the North African region.
---
Africa Energy Indaba
19 – 20 February 2019
Sandton, Johannesburg, South Africa

Join over 1000 African Energy captains of Industry at the 11th Africa Energy Indaba to explore and find new business venture in the energy market in Africa, through targeted Business Matching!
---